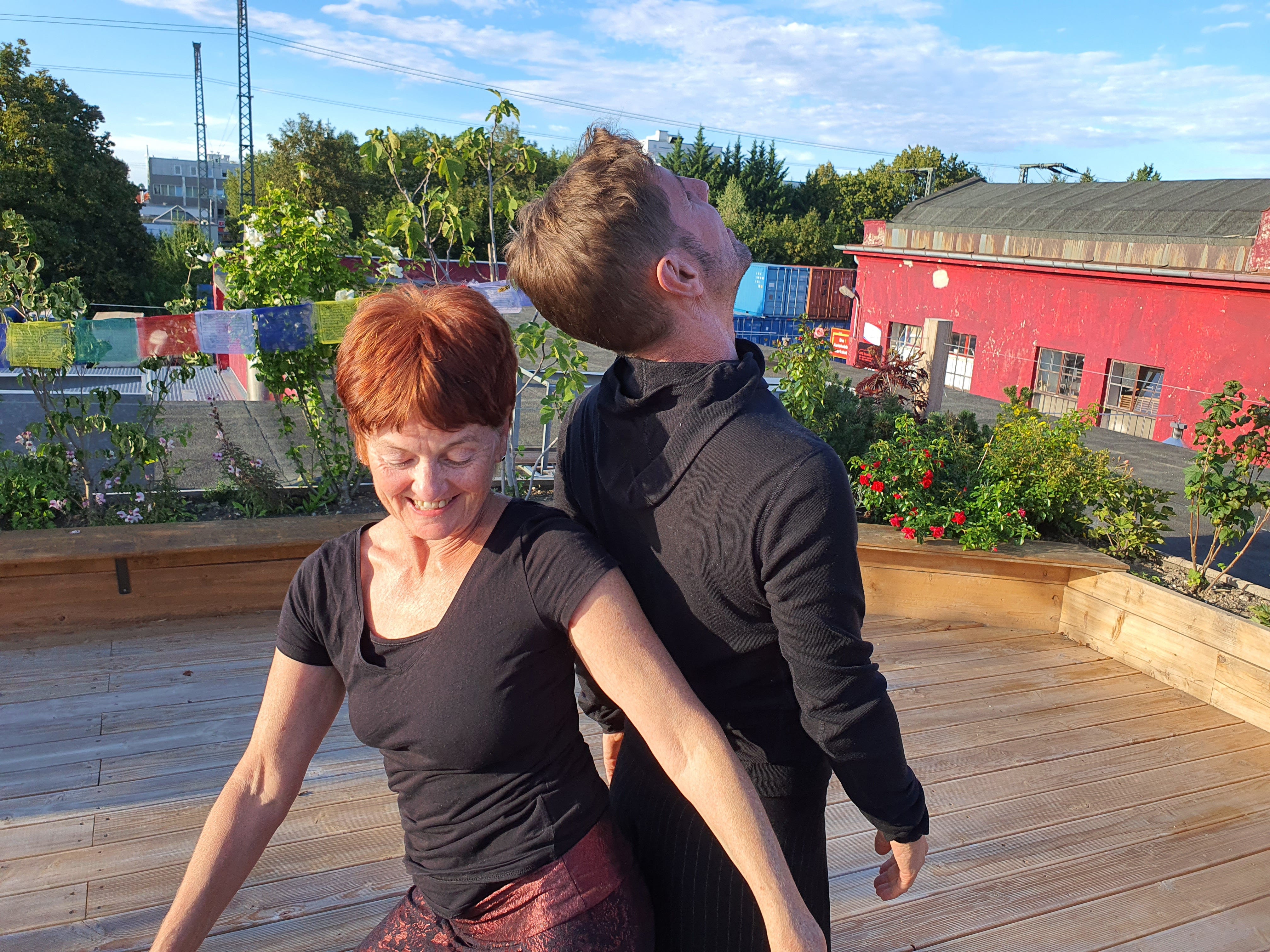 "Es war beglückend!"
Teilnehmer, Oktober 2020

"Der Workshop war so befreiend! Ich habe mir keine Gedanken darüber gemacht, ob ich 'richtig' oder 'falsch' tanze oder wer führt bzw. folgt..."
Teilnehmerin, Oktober 2020

"Margarethe and Uli have a wonderful mix of clarity and joy when they are dancing. Both of them have a deep inquiry attitude to the themself, body and mind. They transmit this to people with care and precision in their classes. They are two of my favorite ContacTango dancers, the dance lives in a beautiful way in their bodies."
Leilani Weis, Mai 2021

Hi Margarethe und Uli,
I really enjoyed the ContacTango weekend. The structures were subtle and pleasant to do, and almost without noticing my dancing possibilities grew during the weekend. Also both Uli and Margarethe are very nice people to dance with, and without any arrogance. Hope you come back!
Love, Donate
Oldenburg, August 2021
I took part in two workshops of Margarethe and Uli in Summer, 2021, in Beichlingen. The teachers have been a very good coordinated team, they have completed each other perfectly. Their explanations were clear and understandable. The bodywork as well as dialogue- and group-exercises were nice preconditions for dancing of contact tango. Another successful aspect was the choice of music.
The teachers were giving an immediate support during the class, they got to "the heart of dancing" and were amenable the whole time. Many thanks for that.
Olena Fluyerar, August 2021