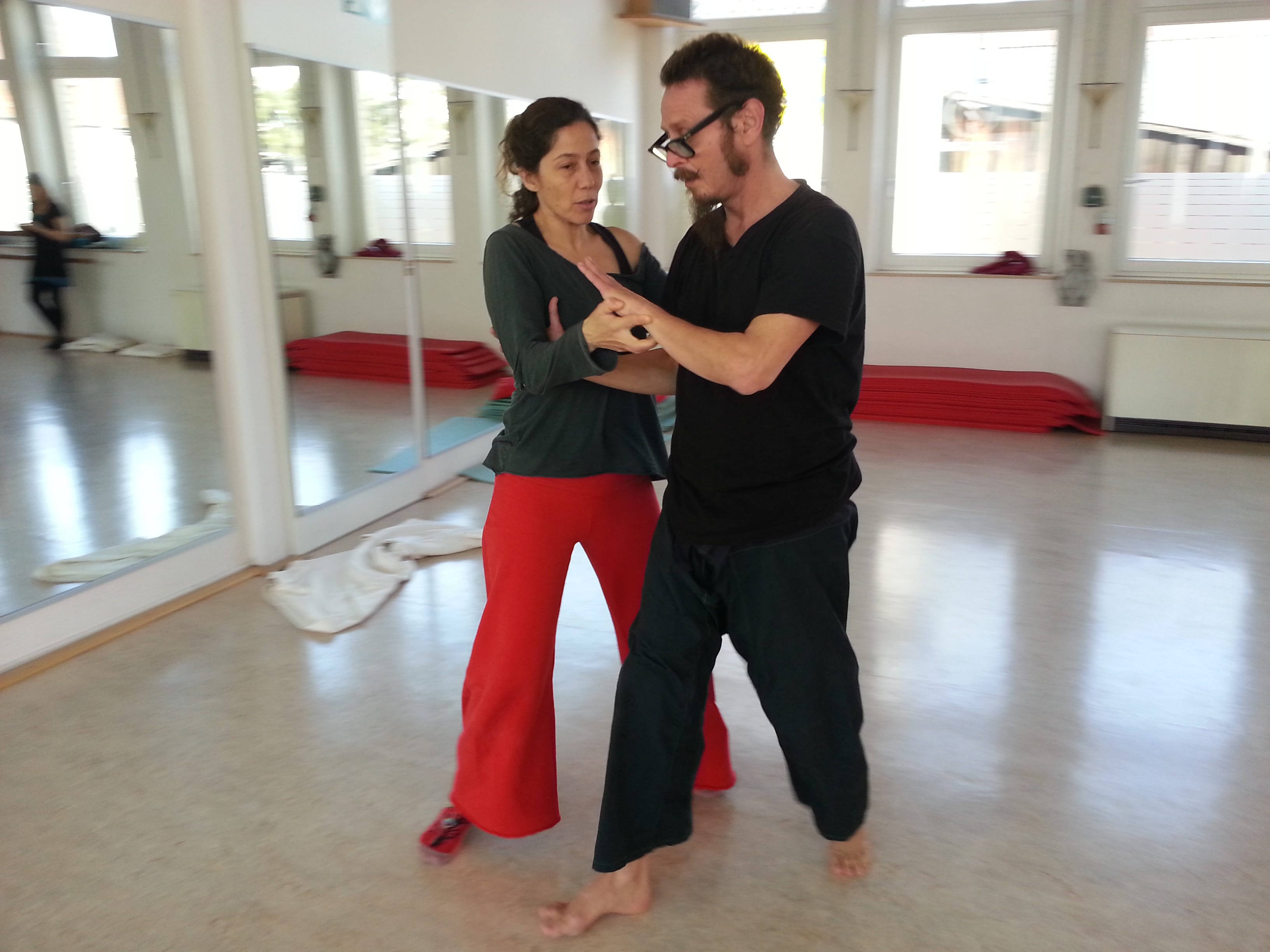 Online-Kurse bei Leilani Weis
Leilani bietet seit dem 20.01.21 wieder Online-Kurse an. Ihr habt dort die Möglichkeit, sanft und im eigenen Rhythmus in Bewegung zu kommen und den Kontakt zum Tanzen zu bewahren. Im Folgenden schreibt sie selbst:



Dear Friends and colleagues!

I am proposing some online classes to share my practice and lead you into working alone or with somebody else if you have the chance.
I am sharing my Tango practice, musicality, softness into movement and wherever I feel and see we can go together.

Wednesday evenings 7 - 8:30 p.m. AND / OR Saturday mornings 10:30 - 12 a.m.

You can participate as many times as you want. There is no previous experience needed.

The classes will be supported with donations you can make.
Many of you have been very generous and I'm deeply grateful. Times are still difficult for artists and dance teachers.
If you can't give any money you are still welcome to participate. It is time to support each other and enjoy the movement anyways.

I will send you more info about the zoom link and how to make donations if you want to participate.


With love and care, Leilani


Bei Interesse meldet euch bitte per Email direkt bei Leilani: weisleilani@gmail.com
Sie sendet euch dann den ZOOM Link zu, über den ihr euch direkt in ihre Workshops einbuchen könnt. Wenn ihr Leilani auf diesem Wege auch finanziell unterstützen könnt, lasst euch von ihr auch die Kontoverbindung zusenden.